Our service range includes the various segments of the automobile.
Apart from the design of decorative parts such as loudspeaker grilles, covers and door trims, we are also active in the field of functional items
for example cupholders, storage trays, wind deflectors or HVACs.
 
We respond to your requirements in every area of the vehicle.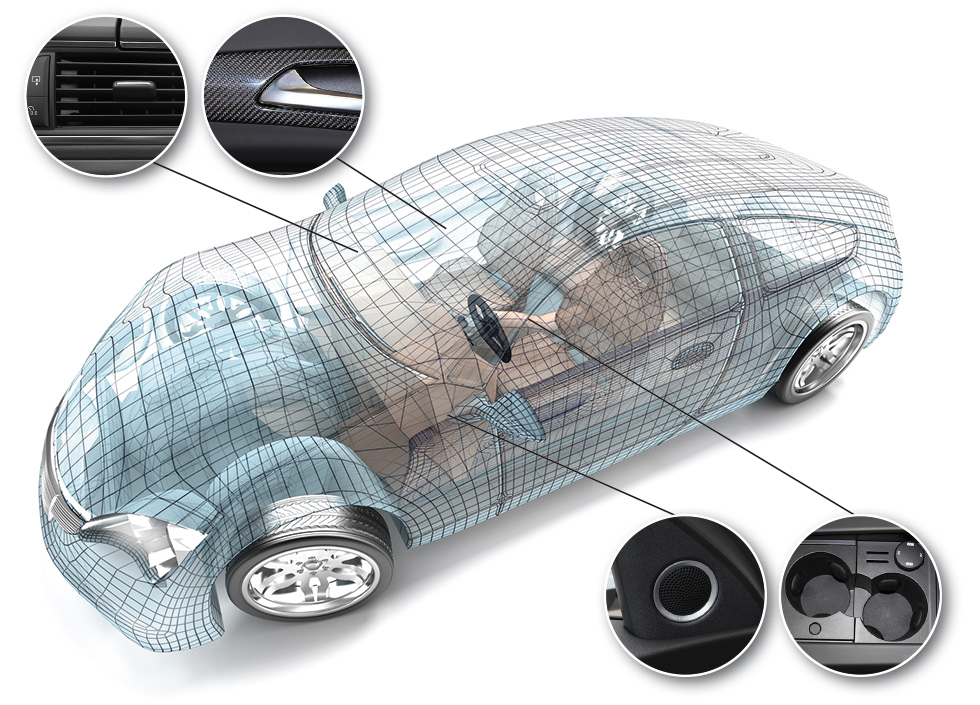 Decorative Parts
Air Conditioning
Functional Parts
Interior Trim