As an engineering company, it is very important to us to support social projects sustainably. That is why we have been regularly supporting charitable institutions since 2008.
After 14 years, it was now time to personally meet the responsible persons of one of the supported institutions "Stadt für Kinder e.V.". So, in compliance with all pandemic-related regulations, we invited the members of the board of "Stadt für Kinder e.V." to our office on December 21st, 2021.  The first chairperson, Ms. Barbara Lehrieder, the treasurer and founding member, Ms. Marianne Albrecht, and the advisory board of the association, Mr. Wolfgang Roth, came together with Mr. Andreas Kaiser from the Youth and Family Department of the City of Würzburg.
The mutual exchange fell on fertile ground: We donate technical equipment such as laptops and workstations and "Stadt für Kinder e.V." will pass them on to institutions that urgently need them.
We will continue to push our social commitment in the future, because promotion and support is particularly close to the heart of our Managing Director Mr. Thomas Lemke.
Visit of "Stadt für Kinder e.V."

From left to right: Andreas Kaiser, Marianne Albrecht, Wolfgang Roth, Barbara Lehrieder, Thomas Lemke, Dr. Yvonne Lemke
Photo:Hermann Maurer

Newspaper Edition: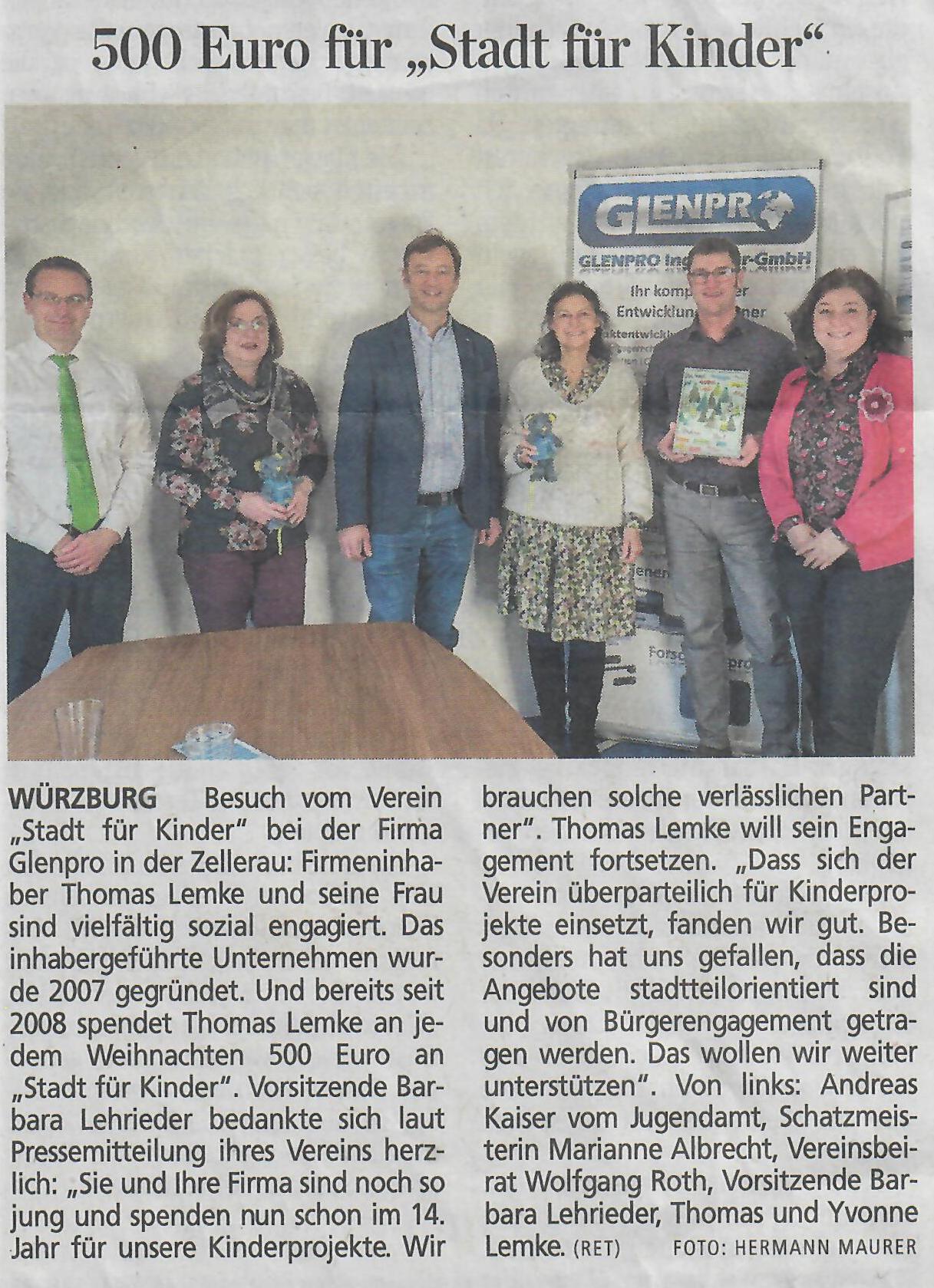 Source: Mainpost print edition no. 15 of 2022-01-22 under Lokales WUES page 31

Click here to get to the online article in the Mainpost from 23.12.2021.