In cooperation with Efinger Orthopädietechnik GmbH we develop head orthosis for babies.
From an innovation project funded by the Federal Ministry of Economics and Energy (BMWi), a head orthosis for babies was developed by the Würzburg-based project partners - the CFCW (Craniofaciales Centrum Würzburg) of the University Hospital, SKZ and the SME Efinger Orthopädietechnik GmbH.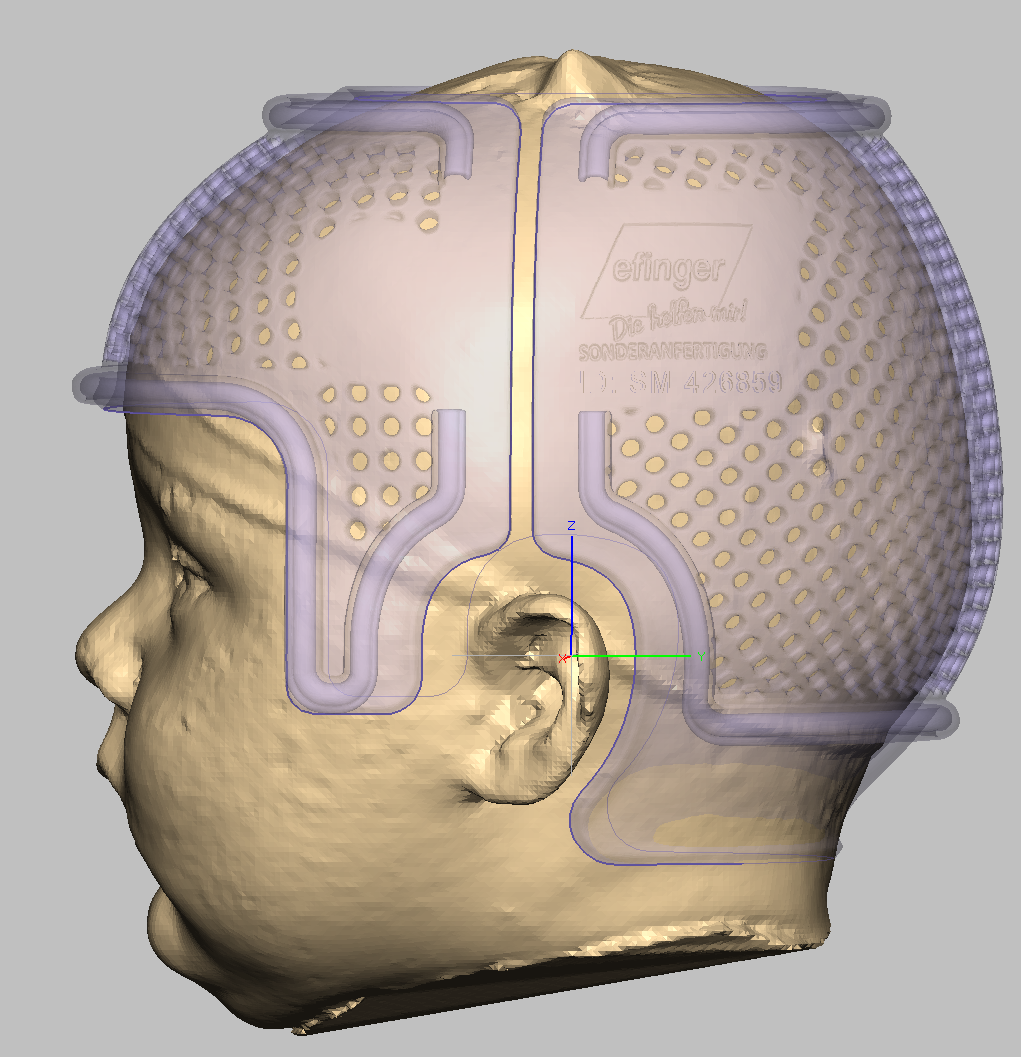 Following the market launch of the additive manufactured head orthosis and increasing demand, the digital development process represents a challenge in orthopaedic technology.
For this reason GLENPRO Ingenieur-GmbH supports the Efinger company with continuous product optimisation of the head orthosis. First of all the working steps for the handling of the modelling software were defined by GLENPRO in order to design the individual head prostheses faster. On the one hand, this significantly optimizes the time required. On the other hand, geometric optimizations are continuously introduced to accelerate the subsequent manual work steps.
This helped the Efinger company to use the product successfully in the orthopaedic field, as its design significantly improves the wearing comfort for the babies and promotes greater acceptance by the parents when using the head orthosis.
The cooperation also demonstrates the bundling of regional competencies in order to jointly face the rapid technological change in orthopaedic technology, among other things.